Predictive Platform partnership with TCC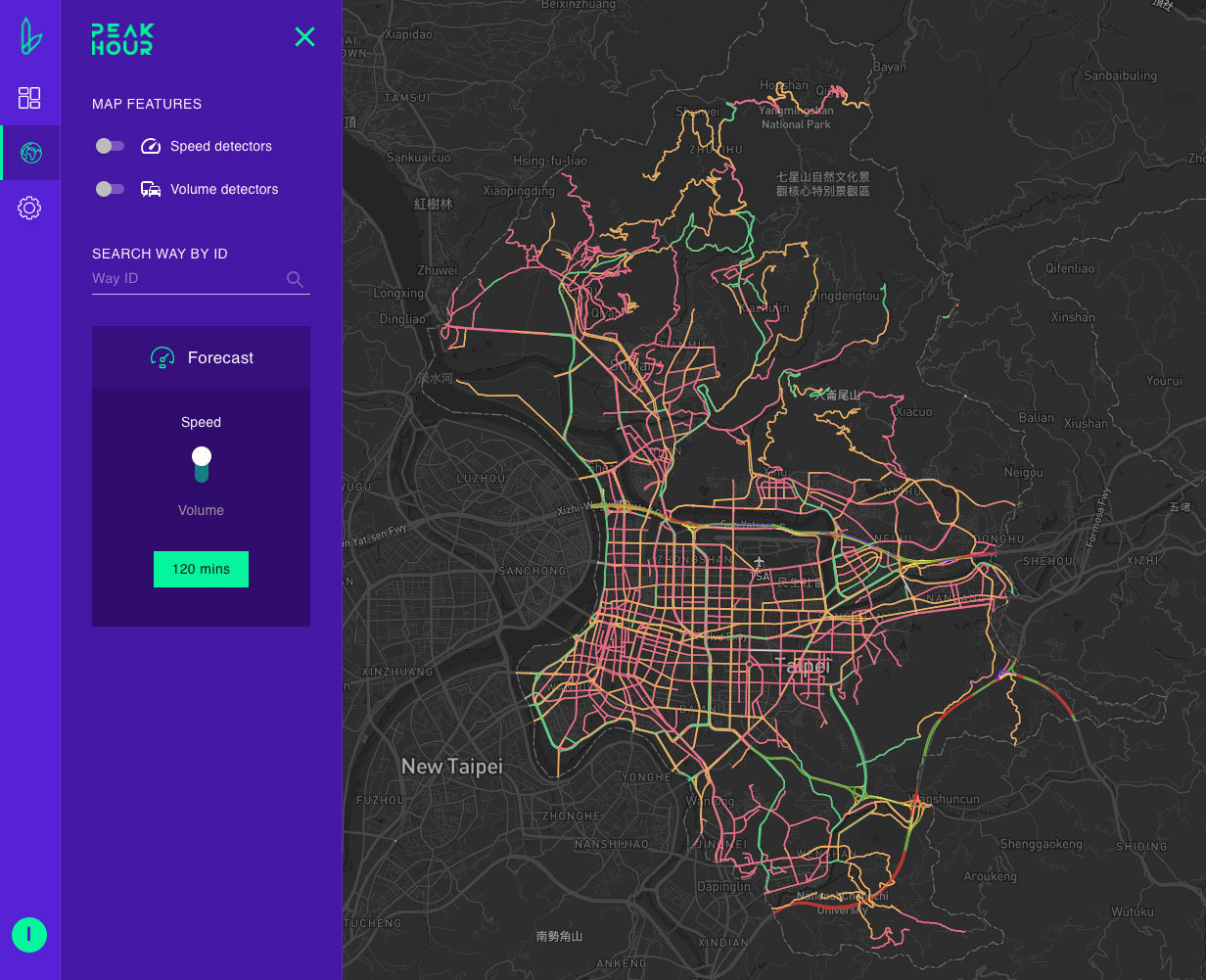 PeakHour Urban Technologies announced today the successful rollout of its Predictive Platform in partnership with Traffic Control Centre (TCC).
The main objective of the new system is to accurately predict traffic volumes and travel times in greater area of Taipei City up to 2 hours into the future. The implementation will allow Taipei City to analyse traffic conditions in real-time and provide travelers with information about any potential disruptions. As part of this project, PeakHour will deliver integration of one thousand installed vehicle detectors (VDs) across the city and TomTom's live speed data in a high-speed cloud computing environment.
The platform will reduce the cost of congestion by assisting Traffic Control Centre (TCC) in making more efficient and informed decisions. Yaoduo Wang, the Chief of Traffic Control Centre (TCC) stated that he expects significant improvements with the new system in place:
"Traffic Control Centre has paid close attention to the application of AI technology in recent years, including dynamic traffic control, pedestrian safety, technology-based law enforcement and other related topics. PeakHour has incorporated these technologies and we expect strong results. Utilizing the existing traffic detector data and AI methodologies, we now can accurately estimate and predict traffic flows at intersections throughout the entire city, reducing the cost of future deployments of detectors."
Omid Ejtemai, Peak Hour's chief executive officer added:
"This new implementation is one of the world's largest real-time traffic management solutions and we are excited about working closely with Taipei City. The implementation is aimed at predicting and analysing complex traffic states and making sense of them. The rollout also highlights our ability to deliver complex intelligent mobility solutions across the globe similar to the recent successful deployment in Melbourne. We are looking forward to supporting other large cities in any region of the world."
Headquartered in Melbourne, Australia, PeakHour is pioneering a unique set of AI solutions specialized for the transport industry. The core of the solution is a cloud-based fully automated system aimed at providing real-time reliable traffic forecasts. The system is able to capture and forecast the effects on travel times and traffic flows utilizing AI methodologies and provide a platform for traffic management and control services for all stakeholders including the operator and the individual travellers. This solution has been implemented as part of Taipei Smart City Industry Field Pilot Program.